Mission
Our handcrafted interior plant displays create healthier, more aesthetic shopping experiences by reconnecting humans and nature.
Philosophy
Artistic Plantscapes as a unique kind of "Performance Art." We believe that creating beautiful, naturally engaging retail environments will help your business perform better because aesthetically pleasing, harmonious and healthy atmospheres keep customers shopping longer and buying more goods.
Our unique, award-winning interior plantscape packages are a good business investment because they offer an impressive Return On Environment (ROE).
Our elevated artistic plant displays and custom planters and fine art compliment the surrounding store merchandise, adding tints, tones color and texture to bare, lifeless areas. They soften hard edges inside buildings, making spaces more harmonious for occupants. Sometimes a focal point— always THE finishing touch to any interior branding & merchandising.
Most importantly, without plants, air quality suffers. Most buildings are full of harmful pollutants and chemicals from formaldehyde and benzene found in carpet, plywood, glues, plastics, fabrics, furniture, etc. The best way to reduce these allergic effects is to integrate live plants into your business or home environment. Deeper Green utilizes a long list of tried and tested interior plants that are excellent oxygen producers. That is the type of performance we can live with.
Certifications, Awards & Accolades
● Marin County Certified Green Business
● MA "Green" Business
● Certified Permaculture Designer
● Best Project Award, CA Interior Plantscape Association
● Grand Installer's Award For Whole Foods Market
● Landscape Contractors of America
● Best of houzz 2015 Customer Service
● "Stone Soup" Contributing Author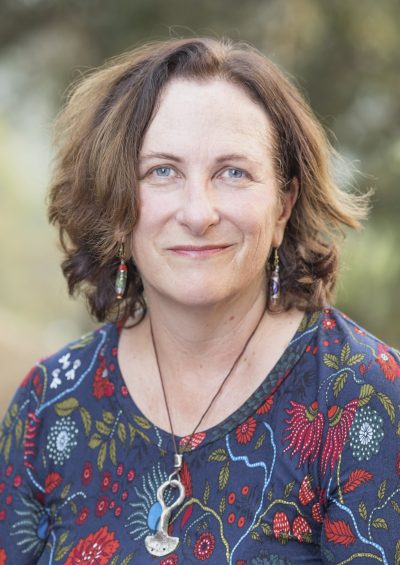 Founder Debra Amerson
A Leader in the field of Plantscape Design and Sustainability at the forefront of the California "Green" movement
Debra Amerson entered the Interior Plantscape industry in 1980 and has since earned a MA Business from the California Institute of Integral Studies (CIIS); one of the nation's first graduate level academic programs in social entrepreneurship and environmentally responsible business.  She studied Deep Ecology with Joanna Macy, Ethno Botony with the late Terrance McKenna and noted horticulturist Howard Cooper in Hana Maui. Debra's foray into Permaculture design also known as Regenerative Design is guided by the ethics of caring for the earth, caring for people and sharing resources when designing holistic, sustainable and regenerative human environments.  In 2002, Debra led Deeper Green to become one of the first Certified Green Businesses in Marin County California; the birthplace of the American sustainability movement, acknowledged for incorporating environmental values at work.
Why Choose Us?
Deeper Green Artistic Interiors, is a full-service interior plantscape and custom art firm, serving natural foods markets, grocery stores and gourmet food shops. We offer free consultation, award-winning installation and pro plant care maintenance service in Marin County California, Sonoma County California and San Francisco California.
Press and Media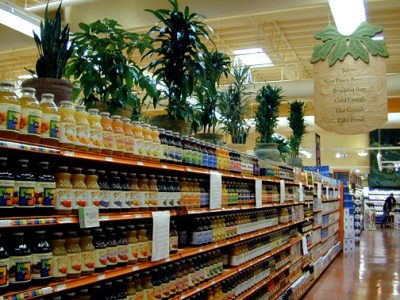 Giving Back
We Support These Organizations Creating a Better World